Dear Pa,
I miss you terribly. Ever since you went on to be with the Lord in 2018, my heart stops every time I see a taxi that looks like the one you drove. Sometimes I look at other fathers and wonder, "what would it be like if you were around?"
Sometimes I even hear you in my own voice. Whenever I shout "CHENG!" in a loud booming voice, it sounds exactly like you. And it's like you also successfully ingrained your dad jokes into me, and a part of you lives in me now.
Oh, how I miss you as a friend and as a son.
You know, that day we received the phone call from the police station was possibly the darkest day of our lives. And then we found out that your depression had plagued you for over 30 dark years? How could this be?
Why did I not just tell you that your love was all I needed?
You told us before that you felt like you weren't a good husband. And when you couldn't provide the money for my university fees, that made you feel worse as a father who couldn't provide.
In our conversations, you said so many things that all make sense now.
"Aiya, I'm not important. Money is more important."
"One day if I'm gone, nobody will miss me. You all must carry on."
"Your mother is a good mother, she will always take care of you guys."
"You see this movie? The father sacrificed himself for his children. That's what a parent should do."
I can't believe I never pieced the puzzle together. Why did I not just tell you that your love was all I needed?
Dad, I know your suicide made sense to you. You've always told us how a father's greatest role is to provide financially. But your depression made you feel like you weren't worth anything, and you saw suicide as a solution to your pain, to your debts and to your provision for your children.
So now, I write this letter because I too would like to say some things to you, Pa.
You did not fail us as a father. Mistakes were made, but love redeems and restores all things.
I still remember all our moments with you, clear as day. You have no idea how much I treasured and loved you.
When I was young, I remember you filling up the house with the Xbox, the laptop, the glass chess set and all the things we wanted.
You agreed to watch Harry Potter and the Prisoner of Azkaban a billion times with us – I don't even know if I can do that with my future child.
When I had nightmares, you let me sleep in your room. When the milk for our Koko Krunch wasn't cold, you put ice in. Okay, yuck, but it worked.
Your home was heaven on earth to me, but only if you were around. If you weren't, it felt like something was missing.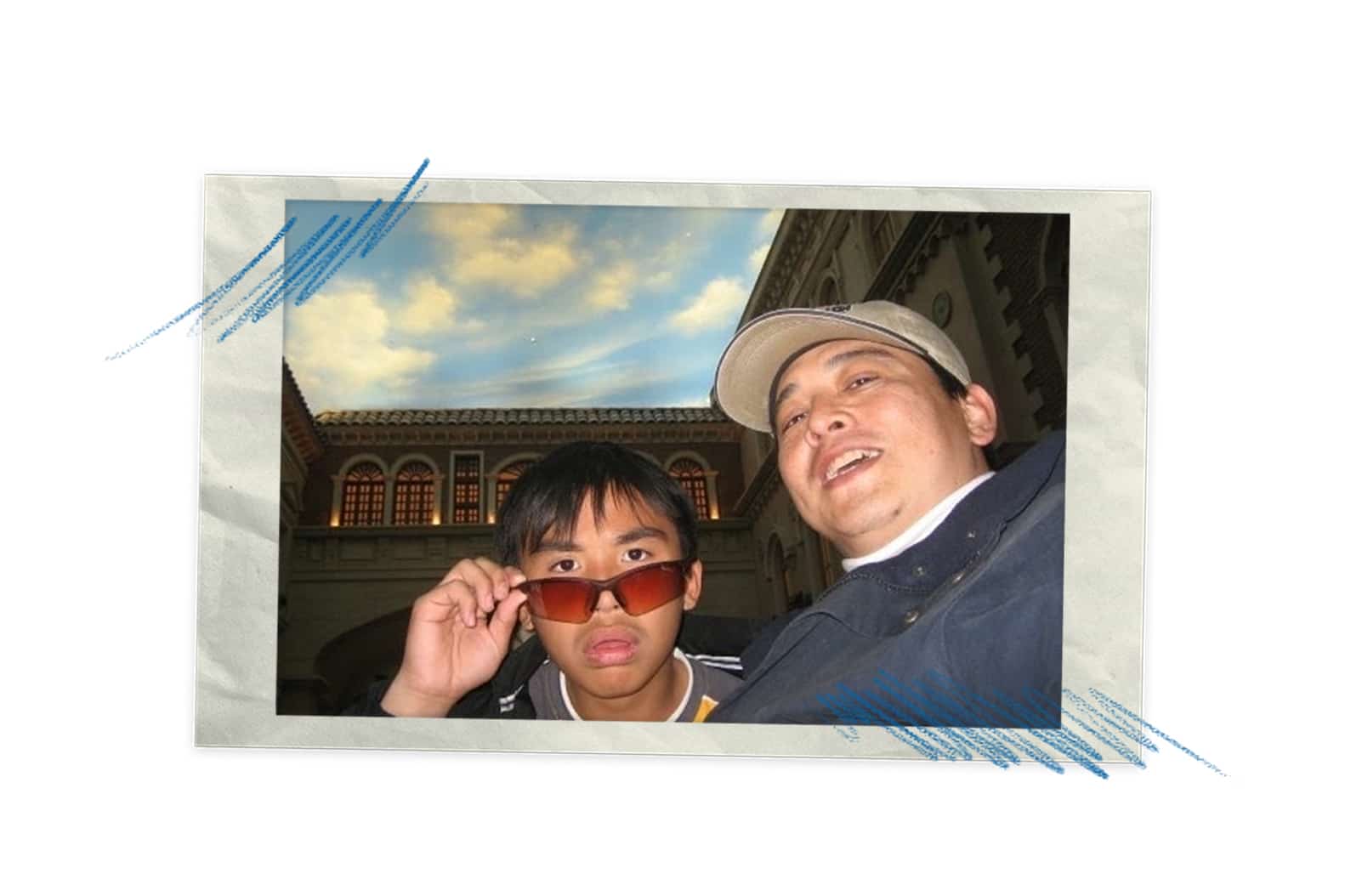 And then when we grew older, you moved so you could live nearer to us. You cooked us steak and spaghetti, and showed us the cool things you bought on Lazada.
I remember watching your YouTube videos on your fishing hobbies (which I coincidentally had been watching as well!) and us arguing and fighting about the benefits and disadvantages of CPF and my university degree choices.
I remember on my first day in the university hostel, we had lunch at Jurong Point. As we got up to leave, you just walked straight towards Challenger, just like you did for my Gameboy years ago.
When I asked you where we were going, you said: "My son's first day staying in hall. What father would I be if I didn't buy him a Wifi router?"
Then you went on to buy me two packets of my favourite fish ball crackers. You were the father I aspire to be. Maybe I'd make healthier choices, but you always remembered my favourite things.
I was your son, and you were my father. You did your best, even at your worst.
My fondest memory of you was in church in March 2018.
We sang "Touch of Heaven". We put our arms around each other and sang that song, worshipped the Lord and prayed for each other.
After the service, me and Kit (my sister) gave you a present. It was an Oscars-styled trophy engraved with the words "Best Dad Ever", and you pulled us both into a big sweeping hug.
And now, you are gone.
Dad, you may have thought you failed, but I'm here to furiously disagree with you.
Every time I open the Bible, and I read through the Old Testament, and see how God speaks to Israel as their Father, I just hear it in your voice.
Dad, you have loved me with such love. You have lavished your grace on me. You have poured out your life for me. You spared no expense.
Pa, you thought you failed as a father, but you were the perfect dad to me. I only wish I told you that more.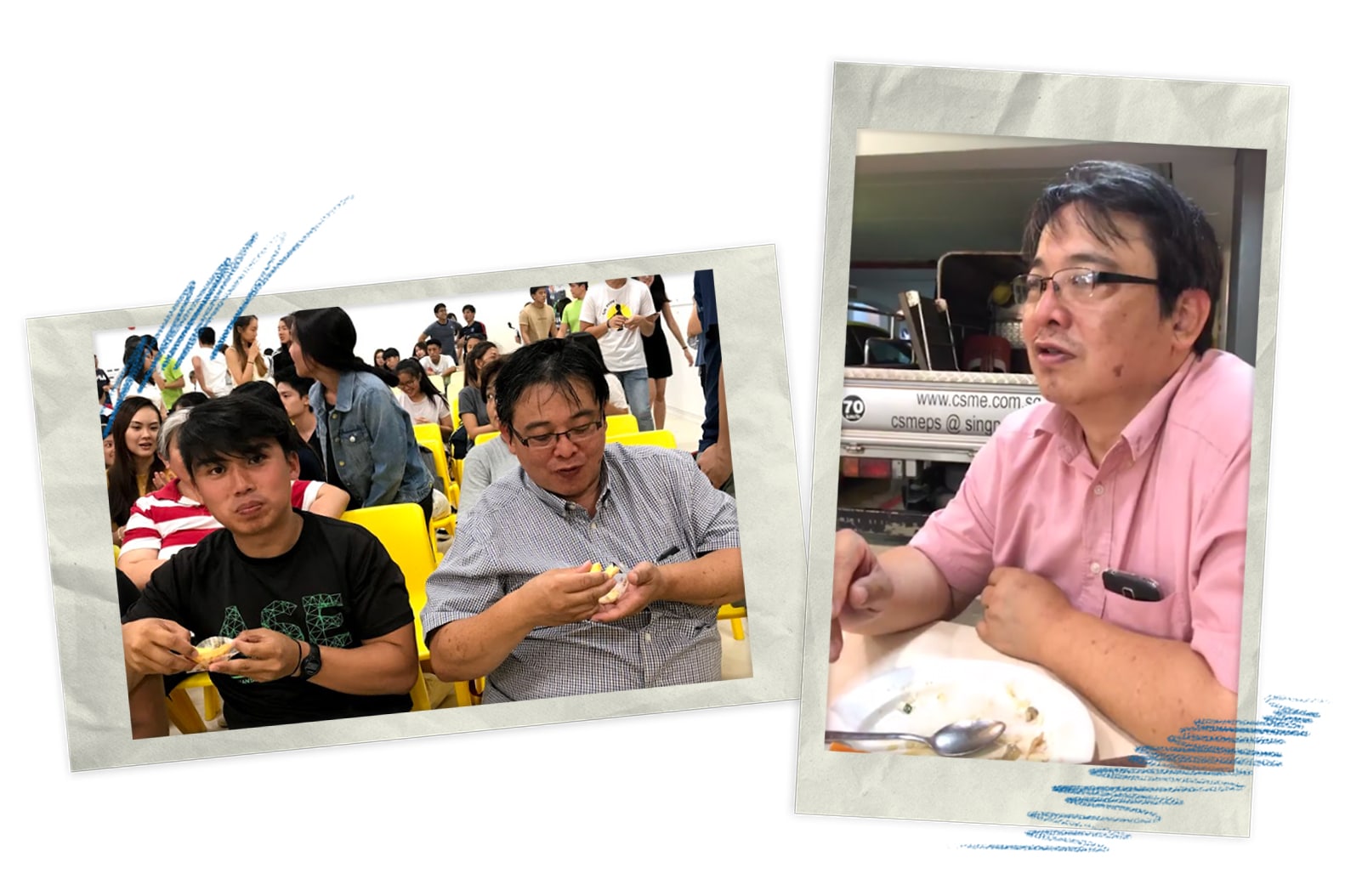 Dad, I just wish I had said "I love you" more.
I wish I spent time to get to know you more, to ask about your burdens, to find out what was weighing you down. I assumed adults had "got it all covered", but I should have had compassion and concern.
God, only You know how grateful I am for the work of Jesus on the cross. That I can be reunited with Pa one day, and worship You alongside him – what joy!
And what longing I have to see the both of you again, face to face. Till then, I hope I make the both of you proud.